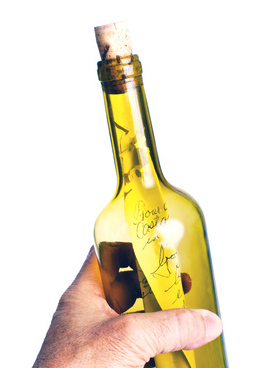 We've come a long way from the "message in a bottle" days. Buyers go to the internet for just about everything, and if that's where they are ... you need to be there, too.
Are you?
Are you currently marketing your products and services online? It's my guess that you are. 
Your website, blog, social media presence, newsletter, email campaign ... all are individual pieces of an integrated online marketing effort.
Now for the harder questions:
How's your current online marketing working for you?
Do you want your online marketing to be more compelling?
Do you want more results?
Do you need help?
Professional help?
Professional copywriting CAN make a difference.
There's a difference between writing -- even good writing -- and effective copywriting. Professional copywriters are trained to write compelling copy that highlights the unique benefits of your company, giving you persuasive content that gets your audience to take action.
Copywriters that specialize in web content have an advanced skill set and write both to engage your online readers and to meet search engine criteria.
Social media experts take your message to the next level on the social stage.
Are YOU ready for online marketing with professional copy that sets your business apart and gives you a significant edge over your competition?  
Congratulations! We're on the same page!
If you said, "Yes" to the questions I asked earlier ... If you're looking for effective, professional help with generating qualified leads and attracting more of your ideal customers and clients ...